While Black Friday doesn't technically kick off until November 25th, that won't stop retailers from getting a jump on the holiday shopping season. There's nothing we love more than finding an electric scooter at great prices. Keep reading to see which models will bring comfort and convenience when Gift Giving Day finally rolls around!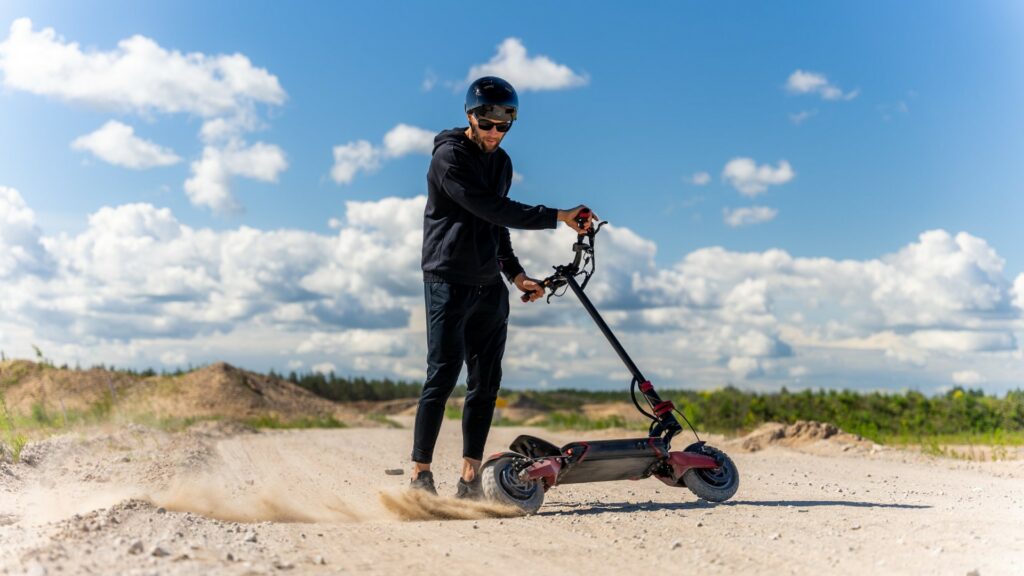 What is a Premium Commuter Electric Scooter?
A premium commuter electric scooter is a type of electric scooter that is designed for commuting. These electric scooters are usually more expensive than other types, but they offer many features that make them worth the price. Some of these features include:
● A more powerful motor: Premium commuter electric scooters typically have a more powerful dual motor than other motorized scooters for adults, allowing them to reach higher speeds and travel further distances.
● A longer range: Most premium commuter electric scooters have a more extended range than other types of adult electric scooters, which means you can commute further without having to recharge as often. Of course, adopting some basic habits for maximizing electric scooter lifespan.
● More comfortable ride: Most premium commuter electric scooters are designed to provide a more comfortable ride as they have better suspension than other adult electric scooters.
● Better build quality: Premium commuter electric scooters are usually made from higher quality materials than other electric scooters, and this results in better overall build quality, making them last longer.
Why Should You Pick An Electric Scooter Over Other Vehicles?
There are many reasons to pick a motorized scooter for adults over another vehicle.
First, long range electric scooters have zero emissions, so they are much better for the environment than gas-powered vehicles. Electric scooters require less energy than gas-powered vehicles, putting less strain on our natural resources. Electric scooters also generate no waste products that can harm the environment, while gas-powered vehicles produce harmful emissions that pollute the air and water.
Second, long range electric scooters are very quiet, so you can use them in places where noise pollution is a concern, such as near hospitals or schools. If you live in an urban area, you know how important it is to not add to the noise pollution levels. Electric scooters emit minimal sound, so you can zip around without disturbing your neighbors (or waking up sleeping babies).
Third, the EU's scooter rules on commuter scooters vary by nation, so there is no one answer to whether or not you need a license, it all depends on where you live. Actually, electric scooters are much more accessible than other vehicles, which can be a significant benefit for those who may not have the ability to obtain a license or insurance otherwise.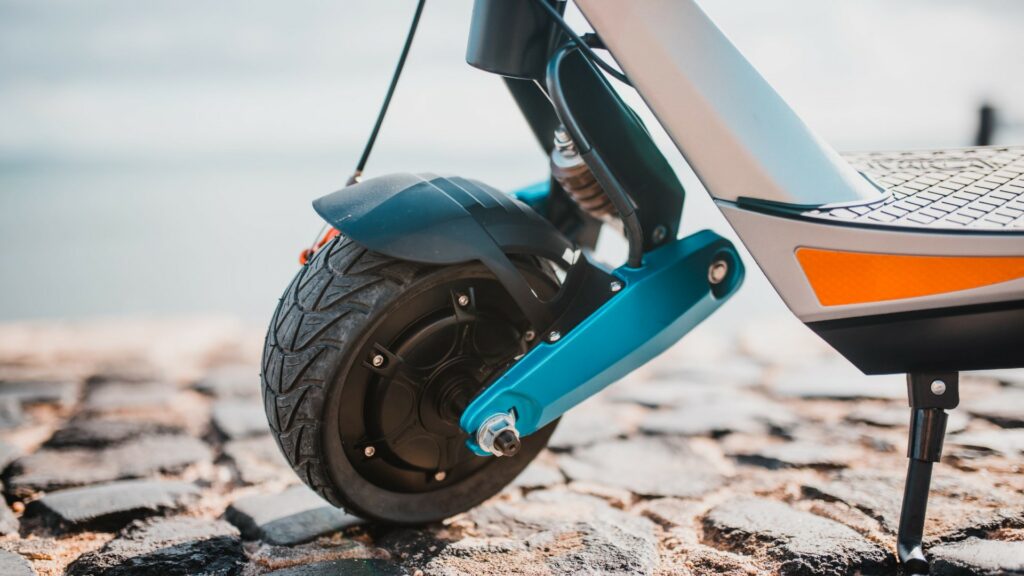 Finally, long range electric scooters are affordable and easy to operate, making them an excellent option for people who want an alternative to traditional transportation methods. They are also very convenient since you can just fold them up and carry them with you when you're done riding.
Choosing the Best Dual Motor Electric Scooter for Your Needs
Dual motor electric scooters are a great gift idea for the holidays! They're environmentally friendly, fun to ride, and can help you get around faster and more efficiently. If you want to get one for someone special, we've got a few tips for choosing the best dual motor electric scooter for your loved one's needs.
1. Speed
The top speed on most dual motor electric scooters is about 40 mph (64 km/h). However, some models can go faster than this limit for an extended period. If you live in a rural area with few cars on the road, this might not matter much to you. However, if you live in a congested city with lots of traffic, it's better to find a 40 mph electric scooter that goes fast enough to keep up with traffic without getting stuck behind slow-moving vehicles.
2. Range
How far can your dual motor electric scooter go before needing recharging? This varies by model and battery size, but most can go anywhere from 15 miles (24 km) to 40 miles (64 km) on one charge. If you plan on commuting long distances and want to avoid recharging every day or two while at work or home, then choose an escooter that has longer range so that you don't have to stop at every charging station along your route.
3. Motor Power
If you're looking for something that can help you get around easily, you'll want to ensure that the motor powering your best electric scooter has enough power for whatever terrain you're riding on. A good rule of thumb is to make sure each wheel has at least 500 watts of power if you plan on riding over hills or uneven surfaces. This will help keep things moving smoothly even as you tackle rugged terrain.
4. Weight Capacity
Another important factor when choosing a dual motor electric scooter is how much weight it can handle. Most models will have a maximum weight limit listed in their specifications section, so check there before buying! You don't want the fastest electric scooter that cannot support your weight comfortably; this could lead to fatigue and even injury while riding!
The Varla Eagle One is an excellent choice for an electric all terrain scooter for several reasons. First, it has a powerful motor that can take you up to 40 miles per hour, making it great for getting around quickly. Second, it has a large deck and tires that make it stable and comfortable to ride, even on rough terrain. Finally, the Eagle One comes with a wide range of features that make it easy to use and fun to ride, including LED lights, front and rear suspension, and cruise control.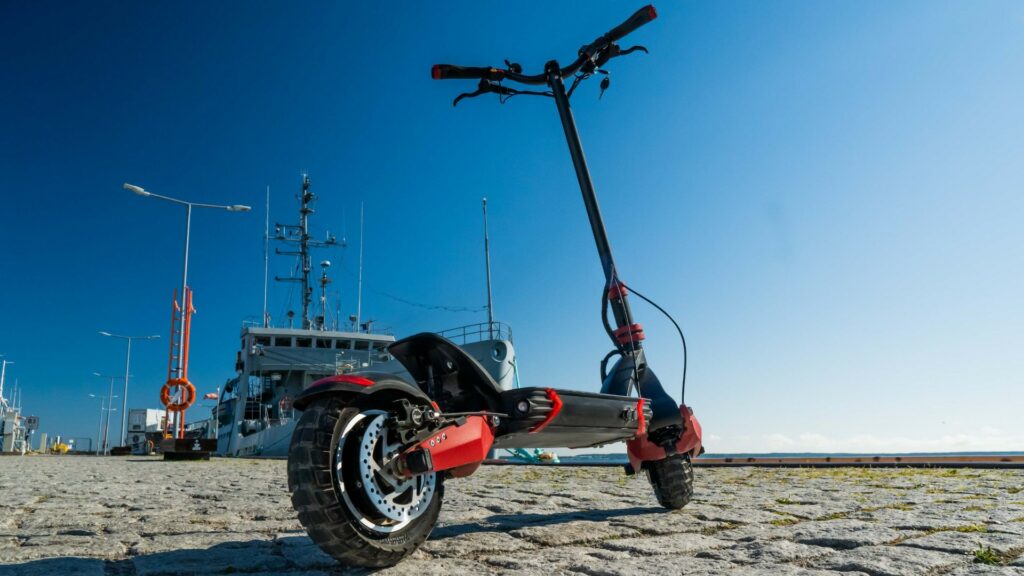 Comfort And Commuter Electric Scooters
There are plenty of good reasons to use a commuter electric scooter instead of public transport or driving. They're emissions free scooters and often far cheaper to run than a car, plus they can be really fun to ride! But one of the best things about using an fast electric scooter for commuting is the comfort factor.
No more being jostled around on busy trains or buses, fighting for space with other commuters – on a fast electric scooter, you can zip along without a care in the world. And if you choose a model with suspension, like the Varla Eagle One, you'll enjoy an even smoother ride.
Conclusion
If you're looking for the best electric scooter to give as a gift this holiday season, the Varla Eagle One is a perfect choice. Its black Friday sale price makes it an even more affordable option, and it's a great commuter scooter that can handle rough terrain. It has a powerful motor, and a large battery will keep you going for miles, and its folding design makes it easy to transport and store. With its high-quality construction and performance, the Varla Eagle One will surely be a hit with whoever receives it.